Live Feed

George Junior High
about 19 hours ago
Good luck tonight Wranglers! 9th Basketball is at Siloam Springs, 8th girls home vs. SWJH, 8th boys at SWJH. If you have a student attend the game at GJHS be here to pick them up at 7:30! Happy Monday!

George Junior High
4 days ago
Huge congratulations to Jessica Palacios-Perez! Jessica competed in the 10th annual Spanish poetry competition at Rogers High School last night and placed 2nd overall in Spanish for Heritage and Native Speakers level 2. She was competing against 10-12 graders! Jessica has a real talent for poetry, and wrote a beautiful poem for the competition that had to follow the theme of "honor, strength, and diversity." For the final round she had to read on stage in the auditorium in front of the whole crowd!

George Junior High
5 days ago
Last night was our annual Wrangler Football Banquet where we celebrate the hard work and dedication these young people displayed this football season. We are extremely proud of these coaches, players, and managers! We are also thankful for the families and fans that helped support this team throughout the season! #FearTheG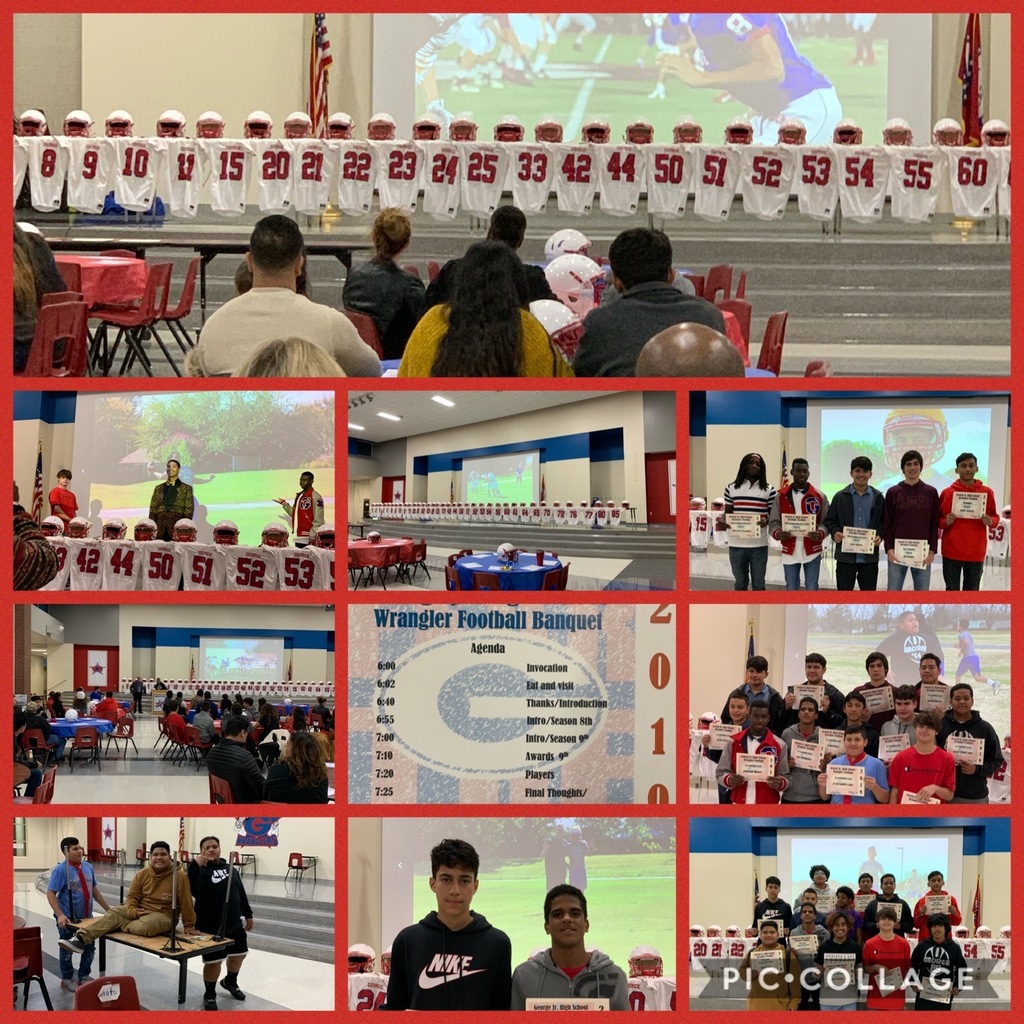 George Junior High
5 days ago
Wranglers: The rescheduled Girls Basketball game with Providence will be Thursday, Nov. 14 beginning at 5 pm at GJHS. If your child is attending, they need a ride to pick them up by 7:30pm.
SEE ALL POSTS